Cylinder Head bolt location and removal (Page 1/1)
| | | |
| --- | --- | --- |
| | Zentaury | FEB 11, 12:18 AM |
I am removing the heads of my 1985 GT with the engine in the car. So far every good, pretty straightforward, one head is out. But I am trying to locate the bolt closest to the battery tray, after the exhaust manifold,near the AC compressor. I assume that is behind the coolant pipe that connects to the thermostat housing, just I wanted to confirm it before I remove more stuff.

Any tips how to remove it?

I used some pics from the internet (or the forum) to explain it better.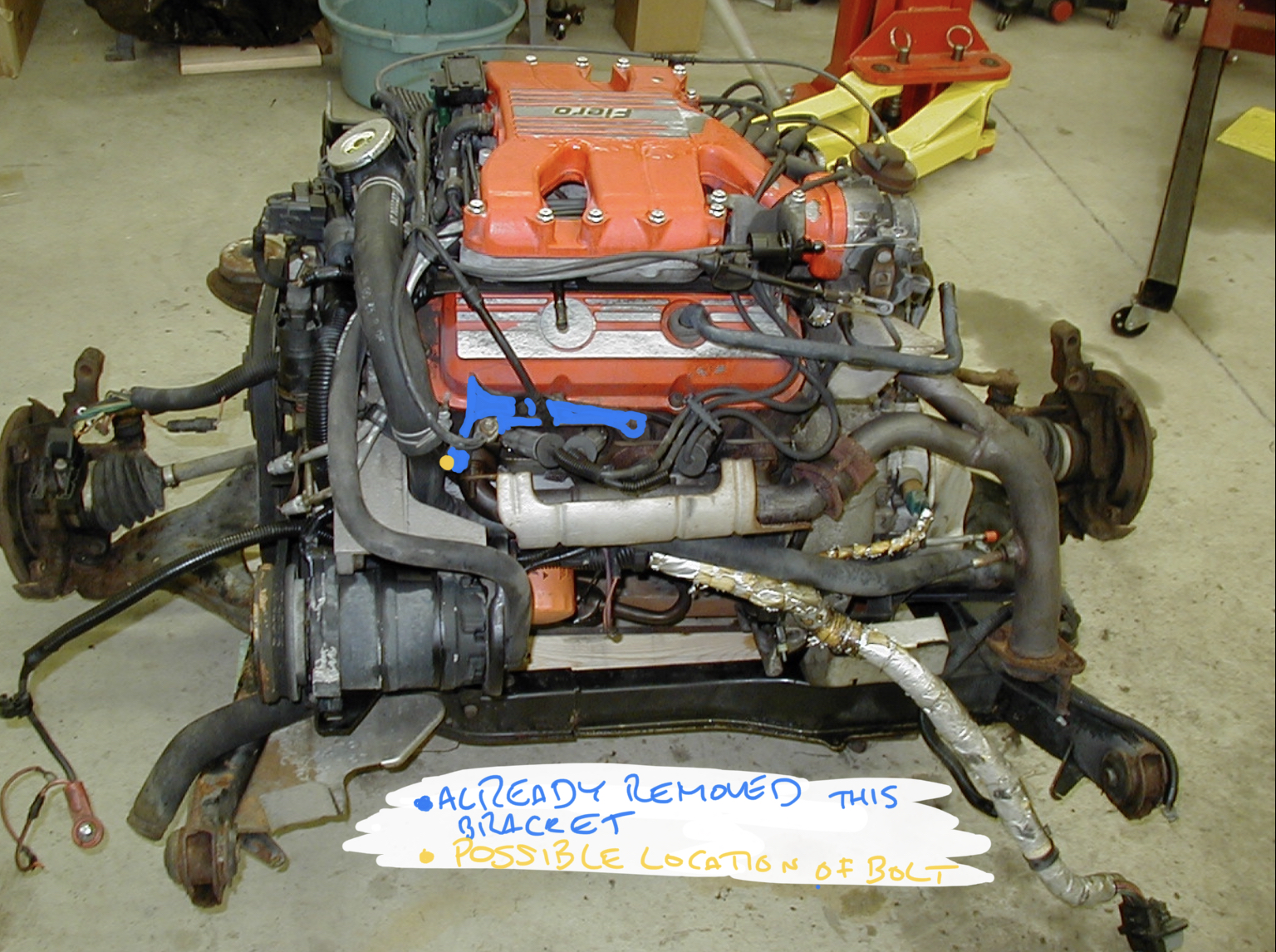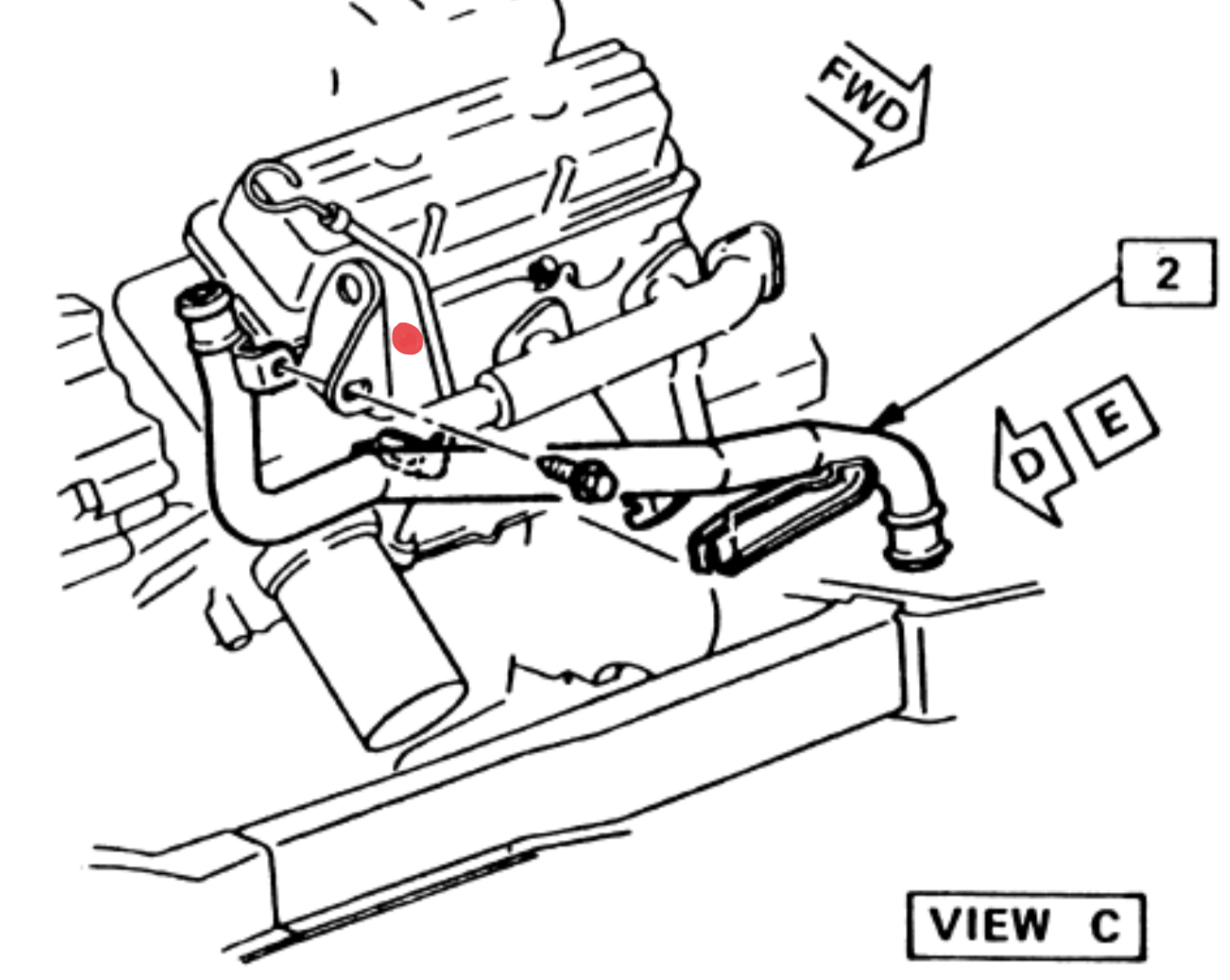 This is where I am right now. (Ugly picture, was getting dark)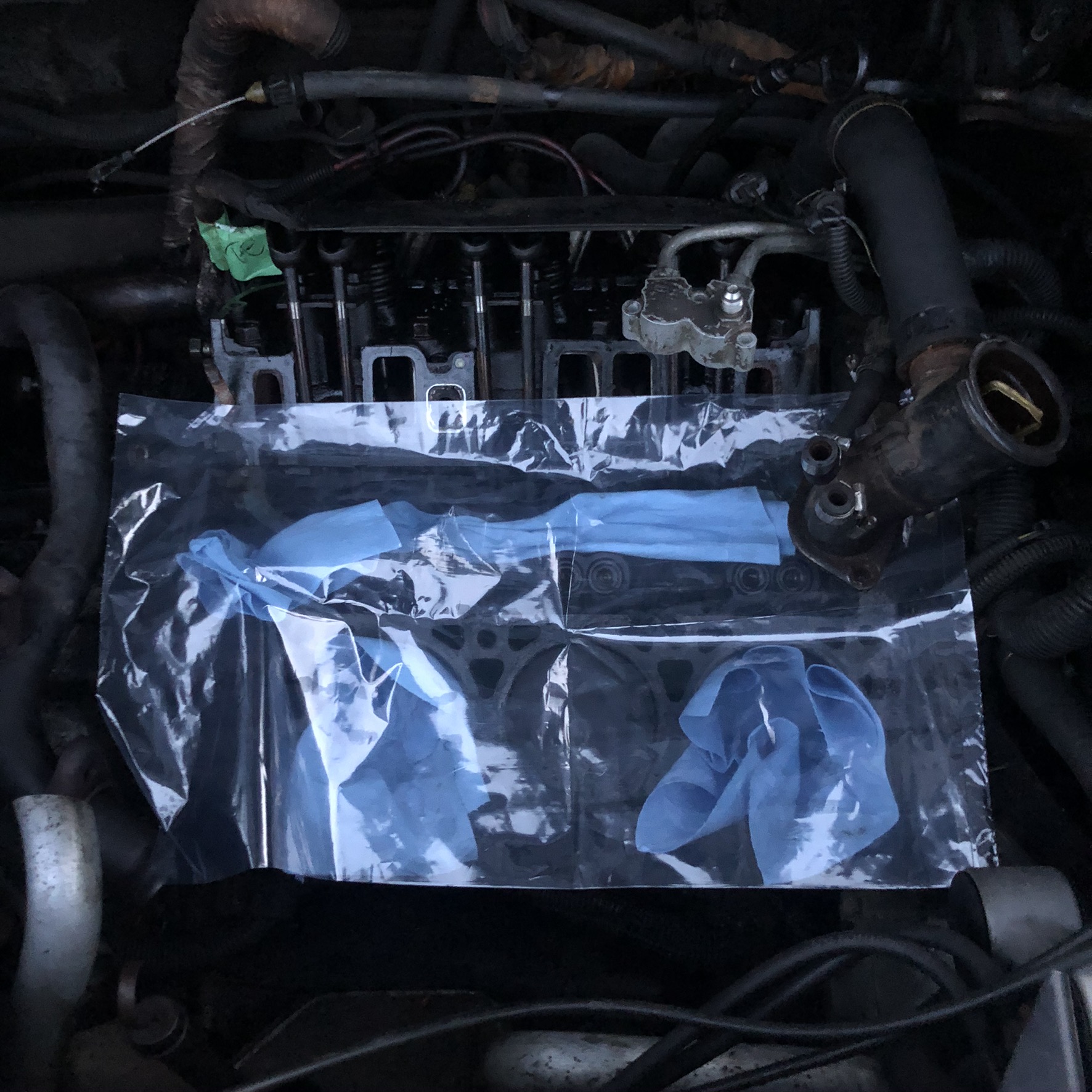 | | | |
| --- | --- | --- |
| | FieroJimmy | FEB 12, 06:47 PM |
It's been AGES since I pulled a 2.8 head, but as I recall you need to get that coolant pipe out of the way. If you go under the car, there are 1 or 2 brackets welded to the coolant pipe that bolt to the engine to hold it in place. You should be able to loosen those and slide the pipe off them (They're slotted as I recall.)

When in doubt, the heads are the exact same casting. One is just mounted 180 degrees out from the other. So you can look at the head you've already removed to locate the last bolt.

I'll go look at my GT, but it's raining and dark here so I might not be able to see much.
| | | |
| --- | --- | --- |
| | FieroJimmy | FEB 12, 06:54 PM |
The last head bolt is directly behind/under that coolant pipe. You may be able to flex the pipe towards the firewall a bit and get enough clearance to get on it.

I also forgot one of my decklid springs is broken, so I couldn't get any pictures...
| | | |
| --- | --- | --- |
| | Zentaury | FEB 12, 09:28 PM |
Thanks Jimmy,

I saw your post after I found it in the car!

As someone mentioned in this thread:

http://www.fiero.nl/cgi-bin...4040&style=printable

... is not a bolt... is a STUD.

It had a 13 mm nut with a mini bracket holding the fuel lines that go to the fuel rail.

After that was another nut (15 mm) with the stud. I pushed that pipe to the side to get enough clearance for the socket.

Finally I was able to remove both heads. I didn't have to remove the deck lid.